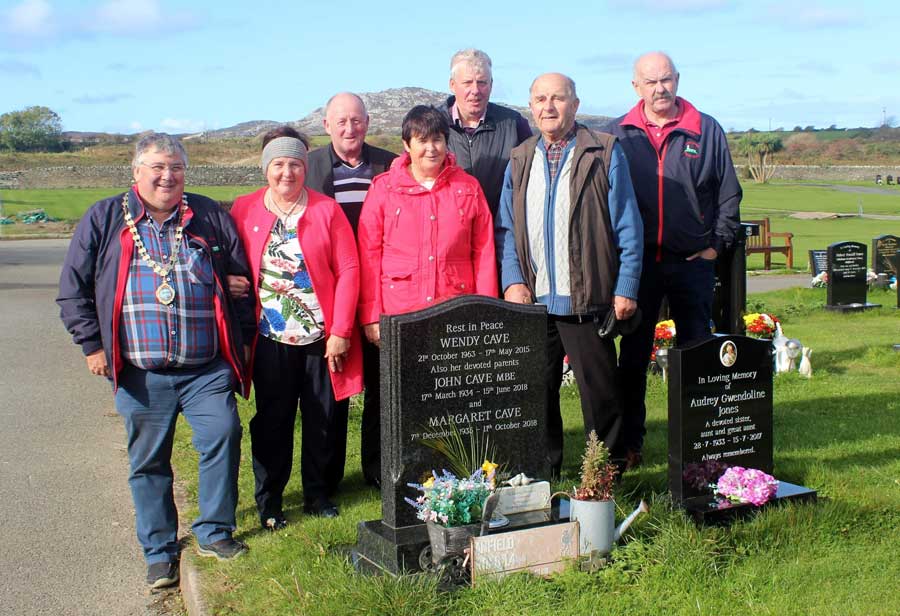 On Saturday the 19th there was a night of entertainment and general fundraising in the memory of one of Holyhead's best remembered and best loved local historians John Cave MBE.
The event was well attended and friends of Johns came from far and wide including from Greenore in Ireland pictured here at Jonhs Grave side.
The Evening was a great success and raised a considerable amount of money aid of Johns Fund.